TEAM S&Co
QUITE SIMPLY, WE LOVE SCRIPTS!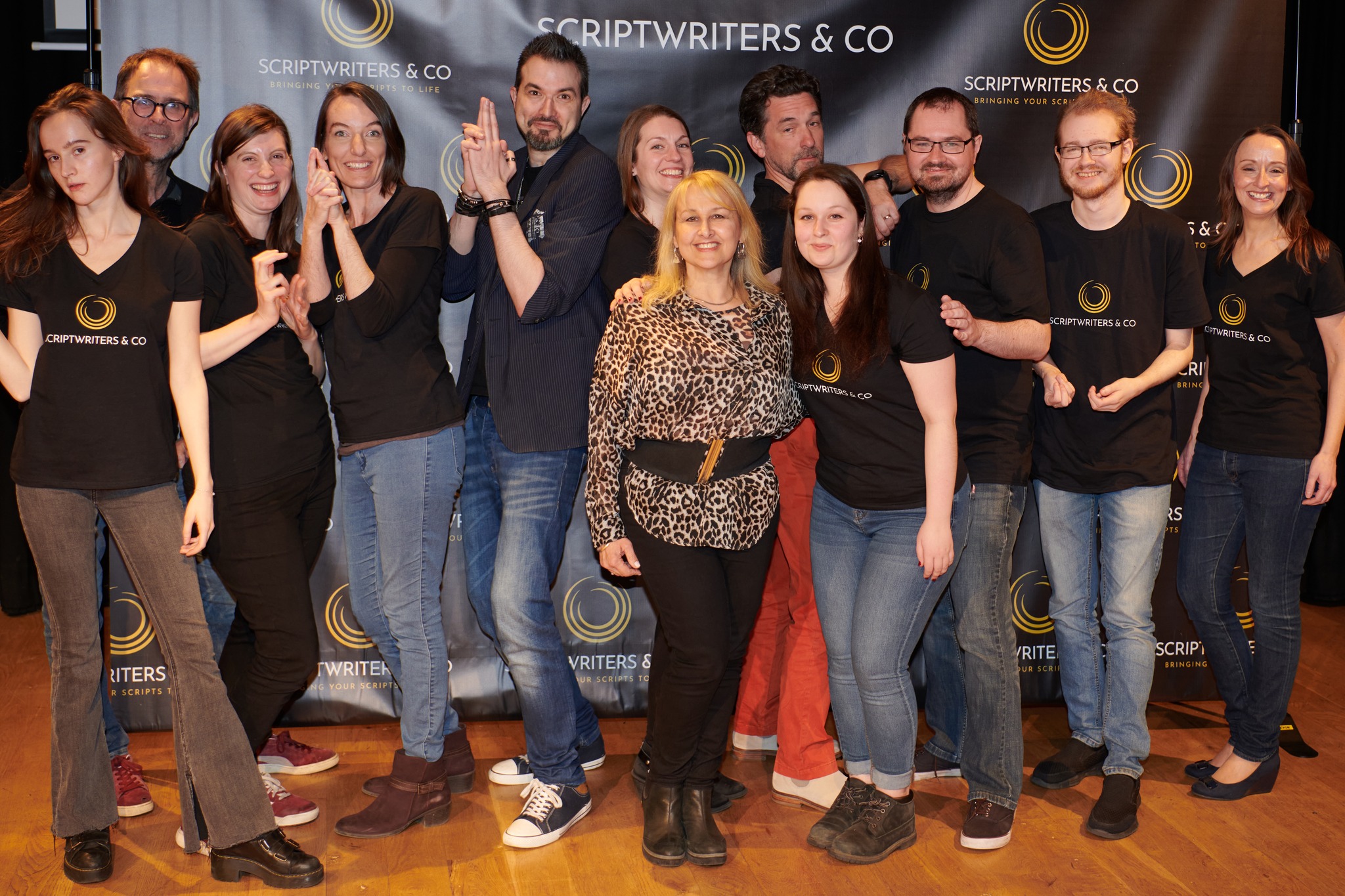 THE SCRIPTWRITERS & CO TEAM (AKA TEAM S&CO!)

We're run by two scriptwriters - Zanna and Alex - who understand the business, as well as the struggles we all go through to make our mark. Our aim is to unite people studying or working in the performing arts, and offer opportunities to new and emerging scriptwriters as well as established playwrights and screenwriters.
Meet our main readers below, though we sometimes have guest readers, too. THIS IS US!
ZANNA CARDASH - ARTISTIC DIRECTOR/JUDGE/ACTOR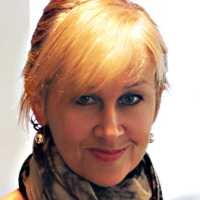 Armed with a helpful BA in Theology and Philosophy, Zanna initially embarked on a career as an actor. While filming four episodes of Doctor Who, she chatted with Bonny Langford and drove Sylvester McCoy home, so that's something. She's also been a bluecoat and a belly dancer. Yes, really!
Years ago, she did a stint of playwriting workshops at the Tricycle Theatre, tutored by award-winning playwright Bonnie Greer; trained as a journalist at London's City Lit; and devised, wrote and performed in plays and musicals for a touring theatre company in Wales. She's been copywriting ads and feature-writing for mags for two decades, composes complex rhyming verse and has published a salacious novel about people she knows, under a pseudonym she can't divulge. Obviously. There's more at Zanna C.
A Scriptwriting Master's equipped Zanna with a profound understanding of story, structure, character and the importance of collaborating, hence her starting Scriptwriters & Co. She's now a multi-award-winning writer. The first draft of her first full-length play, Caged Bird, bagged her an agent, Joan Lane. Her 2019 screenplay, Voyeuse, won Best Pilot Screenwriting at the Olympus Film Festival in LA in 2019, Best TV Series Pilot Screenplay at the New Renaissance Film Festival in 2020, and was Officially Selected for five other festivals, while Honeylove, written in 2020, was a semi-finalist in the prestigious Emerging Screenwriters contest. Her dystopian drama feature, Seahorse (see below), was a finalist in the ISA Fast Track Fellowship, a 2nd Rounder in the Austin Film Festival and placed in numerous smaller festivals. She's currently working with a musical director on the score for her second full-length play, Sprouts, about a teenage boy who grows veg on his head instead of hair. For more info on these scripts, see Zanna C.
Zanna doesn't just run, cast and host S&Co's Scratch Nights, Workshops and Writing Retreats and Zoom Table Reads, but has a reputation for delivering incisive, non-nonsense script notes to playwrights as well as screenwriters. She shoots from the hip but gets on with most people and, given half a chance, performs at our Scratch Nights (so you can increase your odds of winning a laurel by writing a meaty role for her... just saying). And somehow, possibly via offering copious compliments, a vat of rum and tickets to see Liverpool play at Anfield, she conned screenwriter Alex Hollister into joining her at S&Co.
ALEX HOLLISTER - LEAD SCRIPT CONSULTANT/JUDGE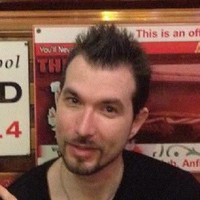 Bristol-born screenwriter Alex was signed by Zero Gravity Management in LA, many years ago. That's what happens when you place silver at the Page International Screenwriting Awards. Since then, he's optioned and sold a number of screenplays, and worked with various Hollywood production companies on everything from adaptations of bestseller spy novels to high-budget comic book and Sci-Fi projects. This, he says, felt like some form of kismet, given his childhood love of crime novels, movies and comic books.
Inspired by 'Toy Story' in 1995, he bagged an BA (Hons) in Illustration and Animation in a time when you had to remortgage your house to buy a computer that would render the frames. However, the process of writing scripts for animations - unshackled by the limitations of technology, permitting wild imagination - truly hooked him. From that point, he claims, he became a screenwriter for life.
With a penchant for good stories, from crime to action adventure, Alex's work leans towards the mainstream; he twists genres and executes high-concept ideas. After ten years in the industry, pitching and creating outlines, treatments and lookbooks, he joined the Scriptwriters & Co team from the onset, initially as part of the judging panel tasked with reading and grading entries for our Scratch Nights. Now he co-hosts and provides invaluable feedback on screen (fact is, we can't stop him), as well as co-teaching S&CO'S legendary ''Scriptwriting Toolkit' course.
Alex also offers expert personal script coverage, and has garnered a reputation for highly critical, constructive and honest feedback that allows clients to polish their scripts with confidence. A self-proclaimed Simon Cowell figure (minus most of the sociopathic egomania, but with the same shock of dark hair and devious smile), he doesn't sugarcoat his notes. Neither does he concentrate on what clients want to hear, but on what they need to do to move their writing up a level, and carve out a living in this volatile, sometimes unforgiving industry. If you're up for hearing the truth about your script, what have you got to lose?
ELLA CROWSLEY - SOCIAL MEDIA COORDINATOR/OCCASIONAL READER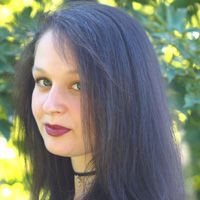 Ella - who graduated in English Literature at the University of St Andrews - attended the very first S&Co Scratch Night, noted the calibre of scripts and actors and asked to get involved. We hired her on the spot. Within hours, she demonstrated a talent for admin and spotting good scripts; now, she quietly organises us. 'If a writer can make you feel something - whether it's love, hate or anger - they've done their job,' she says. She's now our Social Media Coordinator, though has a proper managerial job, too. 'I don't like a lot of the scripts we read,' she said recently, taking us by surprise. 'I'm angered, shocked and repulsed by some, yet amused, delighted or moved by others. That variety's what I look for. I want to see characters come to life and stories lift off the page. Also, Zanna and Alex are amazingly talented and super cool.' Alright, we made up the last sentence. But we're pretty damned sure she thinks it.
ALEX STABLER - READER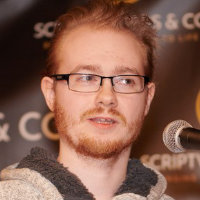 A writer, spoken word poet and seasoned S&Co Actor with a particular talent for comedic roles, Alex revels in experimenting and trying new things, especially those that showcase important issues and represent those often unseen in media. They graduated from Bath Spa University in 2019 with a BA in Creative Writing, then completed an MA in Scriptwriting. And they were foolishly pursuaded - okay, coerced! - into joining our reading team after gamely stepping in to help us conquer a mountain of Festival submissions in early 2022. The quality of their notes was nothing short of exemplary, so we refused to let them go! Alex says they're more than happy to be part of the S&Co Readers team, with the chance to read and perform a plethora of exciting new work.


ALICE UZZAN - READER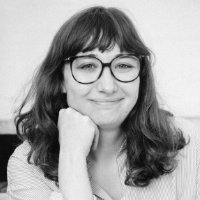 Born and raised in Paris, Alice defied Covid and Brexit to move to London in 2020 and obtain an MA in Screenwriting from the London Film Academy (to add to her MA in English). Now a fully-fledged Londoner, she multitasks in the film and TV industry and, as a writer, puts her transnational, multilingual POV to work in different genres and formats, exploring the inherently political nature of individual identities and relationships in anything from space operas to family dramas or musicals! A composer, her co-written musical short will hit the festival circuit soon. When she's not writing or at her piano, Alice is a translator (she worked on an AMOS Pictures documentary for Netflix) and also reads for BAFTA Rocliffe and Female Pilot Club. 'Scriptwriters & Co seemed like the perfect addition to my plate,' she says. 'My ideal submission shows structure and originality in equal measure, as well as a great sense of storytelling.'
TOM PROBERT - READER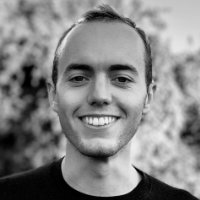 Tom's love of all things cultural was borne out of a love of photography and the still image, culminating in a degree in Film Studies from Kings College, London. His own writing has a particular focus on mental health. When not reading or writing, he works as a Production Assistant and, in early 2023, was the Director's Assistant on a soon-to-be-released, large-scale sci-fi series. Driven by a burning passion to absorb as much art and culture as possible, Tom enjoys learning about the history of creative crafts, and is often found exploring galleries, camera shops, bookshops, libraries, music venues and cinemas, saying 'I have to understand the inner workings of them all.' As well as indulging his curiousity, he enjoys sport: running, cycling, golf and - most recently - skydiving! In contrast, his career is taking off.
DULCIE GODFREY - READER (details coming soon)
SEBASTIAN BUCKINGHAM-BULLOCK- READER (details coming soon)
When judging audio scripts, we'll be joined by US-based scriptwriter/blogger/educator JON MEYERS, who specialises in fictional audio podcasts. Thanks, Jon!
From time to time we hunt for more S&CO Readers. If you'd like to volunteer, please email us with your CV.
The subheading speaks for itself - please check out their biogs and links! They're all for hire - please email if you're interested or want to audition.