TEAM S&Co
QUITE SIMPLY, WE LOVE SCRIPTS!

THE SCRIPTWRITERS & CO TEAM (AKA TEAM S&CO!)

We're run by two scriptwriters - Zanna and Alex - who understand the business, as well as the struggles we all go through to make our mark. Our aim is to unite people studying or working in the performing arts, and offer opportunities to new and emerging scriptwriters as well as established playwrights and screenwriters. In a nod to the TV series Zanna would most like to have written: THIS IS US!
ZANNA CARDASH - ARTISTIC DIRECTOR/JUDGE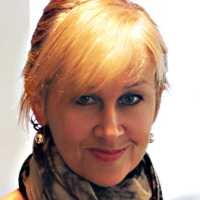 Armed with a helpful BA in Theology and Philosophy, Zanna initially embarked on a career as an actor. While filming four episodes of Doctor Who, she chatted with Bonny Langford and drove Sylvester McCoy home, so that's something. She's also been a bluecoat and a belly dancer. Yes, really!
Years ago, she did a stint of playwriting workshops at the Tricycle Theatre, tutored by award-winning playwright Bonnie Greer; trained as a journalist at London's City Lit; and devised, wrote and performed in plays and musicals for a touring theatre company in Wales. She's been copywriting ads and feature-writing for mags for two decades, composes complex rhyming verse and has published a salacious novel about people she knows, under a pseudonym she can't divulge. Obviously. There's more at Zanna C.
A Scriptwriting Master's equipped Zanna with a profound understanding of story, structure, character and the importance of collaborating; hence her starting Scriptwriters & Co. It also allowed her to develop new work for stage and screen. The first draft of her first full-length play, Caged Bird, reached the full reading stage of the BBC Writersroom and Papatango playwriting competitions and bagged her an agent, Joan Lane. Her 2019 screenplay, Voyeuse, won Best Pilot Screenwriting at the Olympus Film Festival in LA in 2019, Best TV Series Pilot Screenplay at the New Renaissance Film Festival in 2020, and was officially selected for five others festivals, while Honeylove, written in 2020, was a semi-finalist in the prestigious Emerging Screenwriters contest. She's currently working with a musical director on the score for her second play, Sprouts. She's just finished Seahorse, a dystopian drama feature (see below). Work includes:
Caged Bird - a full-length stage play. A middle-aged woman finds herself online dating after her husband develops MS and becomes abusive and impotent.
Sprouts - dark, metered verse à la Dr Zeuss/Tim Burton, adapted for theatre and screen (would also work as animation), to suit older children and adults. A lonely teenage boy whose head grows vegetables instead of hair takes verdant revenge on the cruel Citizens who taunt and hunt him.
Voyeuse - a psychological drama/thriller TV pilot with potential for a feature. Despite discovering she's the star of an incriminating sex film, a vulnerable teenager vows to save her narcissistic film director lover after she reveals her desire to take a stranger's life - then her own.
Honeylove - a TV pilot reminiscent of 'Cold Feet' and 'Catastrophe', with a bit of 'The Office' thrown in. By day, Honeylove employees sell sex toys to help customers 'come together'. By night, they struggle to manage relationships as their home lives fall apart.
Seahorse - dystopian thriller feature, 'The Handmaid's Tale' meets 'Brave New World'. In 2111, an illegally pregnant woman fights to restore natural balance in a world where females govern and males must gestate all foetuses. But first she must evade her law-keeper husband, ordered to execute her and her unborn child.
Zanna doesn't just run, cast and host S&Co's Scratch Nights, Workshops and Writing Retreats and Zoom Table Reads, but has a reputation for delivering incisive, non-nonsense script notes to playwrights as well as screenwriters. She shoots from the hip but gets on with most people and, given half a chance, performs at our Scratch Nights (so you can increase your odds of winning a laurel by writing a meaty role for her... just saying). And somehow, possibly via copious compliments, a vat of rum and tickets to see Liverpool at Anfield, she conned experienced screenwriter and script consultant Alex Hollister into joining her at S&Co.
ALEX HOLLISTER - LEAD SCRIPT CONSULTANT/JUDGE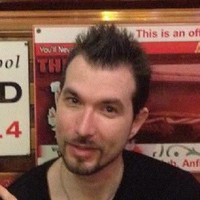 Bristol-born screenwriter Alex was signed by Zero Gravity Management in LA, many years ago. That's what happens when you place silver at the Page International Screenwriting Awards. Since then, he's optioned and sold a number of screenplays, and worked with various Hollywood production companies on everything from adaptations of bestseller spy novels to high-budget comic book and Sci-Fi projects. This, he says, felt like some form of kismet, given his childhood love of crime novels, movies and comic books.
Inspired by 'Toy Story' in 1995, he bagged himself a BA (Hons) in Illustration and Animation, in a time when you had to remortgage your house to buy a computer that would actually render the frames. However, the process of writing scripts for animations - unshackled by the limitations of technology, permitting wild imagination - truly hooked him. From that point, he says, he became a screenwriter for life.
With a penchant for good stories, from crime to action adventure, Alex's work leans towards the mainstream; he twists genres and executes high-concept ideas. After ten years in the industry, pitching and creating outlines, treatments and lookbooks, he feels he's learned enough to pass on some of that knowledge. He joined the Scriptwriters & Co team from the onset, initially as part of the judging panel tasked with reading and grading entries for our monthly Scratch Nights. Now he co-hosts and provides invaluable feedback on screen (fact is, we can't stop him). The good news is that Alex also offers expert personal script coverage, using experience and skills originally honed on Fiverr, where his reviews glowed so brightly that they dazzled.
Since S&Co's inception, Alex has garnered a reputation for highly critical, constructive and honest feedback that allows clients to polish their scripts with confidence. A self-proclaimed Simon Cowell figure (minus most of the sociopathic egomania, but with the same shock of dark hair and devious smile), he doesn't sugarcoat his notes. Neither does he concentrate on what clients want to hear, but on what they need to do to move their writing up a level, and carve out a living in this volatile, sometimes unforgiving industry. If you're up for hearing the truth about your script, what have you got to lose?
ELLA CROWSLEY (aka ZIZZ!) - READER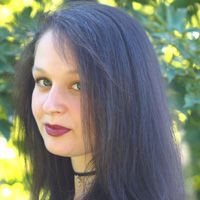 Originally from Bath, Ella (the artist formerly known as Zizz) is a fourth-year English Literature undergraduate at the University of St Andrews. She's always loved reading, and decided to study English because she enjoys discussing others' work. That said, she's already founded her own student lifestyle blog, The World of Zizz, and aims to encourage creativity and innovation. 'If a writer can make you feel something about their writing - whether it's love, hate or anger - they've done their job,' she says.
After attending the first virtual S&Co Scratch Night and noting the calibre of winning scripts and actors, she asked if she could get involved. With a mountain of admin and scripts to plough though, we hired her on the spot. Within seconds, Ella set up a site in the Cloud so we didn't have to email all script submissions to one another! Imagine! She also demonstrated a remarkable aptitude for recognising good scripts, so now helps to read and sift entries while quietly organising the team.
'If I'm completely honest, I don't like a lot of the scripts we read,' she told us recently, taking us by surprise. 'Not every script can be to my taste, so I've been angered, shocked and repulsed by some of them, yet amused, delighted or moved by others; and that's exactly what I look for. I want to see characters come to life and stories lift off the page. I couldn't ask for a better way of learning about plays and screenplays. Zanna and Alex are amazingly talented and super cool.' Alright, we made up the last sentence. But we're pretty damned sure she thinks it.
PHIL BAARDA - READER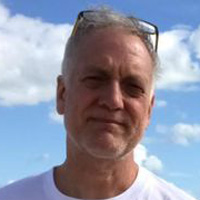 A nomad for many years, Phil now lives in the Scottish Highlands, an ecologist by day and writer/theatre-maker the rest of the time. In 2015, his stage play, The Rhum Plants - a comedy on the unlikely subject of real-life 1940s botanical fraud - enjoyed a sell-out run at the Edinburgh Fringe and a tour. His radio play, The Fault - about a man's obsession with an (equally unlikely) tsumani engulfing Inverness, thanks to Loch Ness' geological fault-line - has been broadcast by BBC Radio Scotland. And his eight-part audio drama podcast will soon be produced by Quintupl theatre.
Phil runs Inverness Playwrights, is learning Gaelic and is about to embark on an MRes looking at the 'drama of place'. The village of Contin, where he is now placed, comes from the Gaelic for 'confluence of the waters'. His surname is Dutch, from the swamps of Friesland, and means the 'bearded one' or 'bard', or even the 'bearded bard'. He used to have a beard. But was he ever a bard? And what's this hitherto unrecognised captivation by water…?
Mr Baarda used to think of himself as a stage and radio writer, but has taken the screenwriting plunge and tells us he's 'swimming in a new medium, taking the waves head-on in a strange doggy-paddle, mostly gasping for breath'. We're delighted that twice-winning S&Co Scratch Night competitor Phil chose to move client-side and join our buoyant reading team.
TONY ALI - SOCIAL MEDIA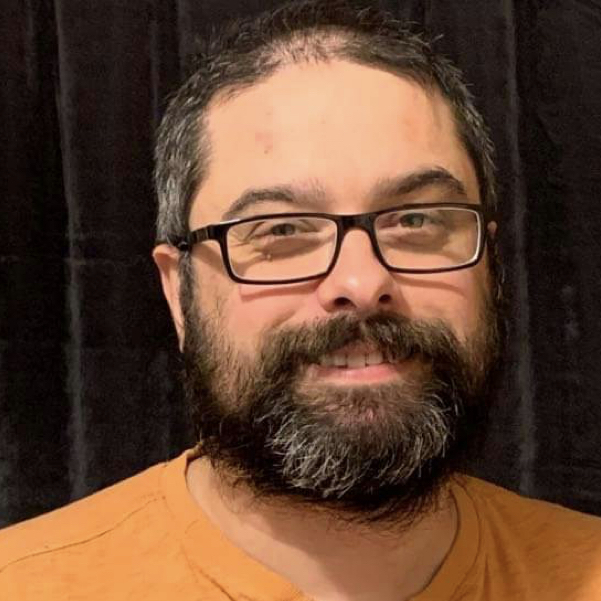 Based in Bury St. Edmunds, Tony is a British Army Veteran who served twelve 'illustrious' years worldwide, including in Germany, Cyprus and the United States. And when we say served, we mean it, because he worked as an army chef. There's food for thought! A relative newbie to the creative industry, he says his screenwriting's inspired by the storytelling styles of crime/thriller and dystopian writers like PD James and Anthony Burgess. He's nurtured a love for the written word from his teens, aims to further develop his own distinctive style, and has recently been accepted by the National Film & Television School in Buckinghamshire, where he'll train as a Location Manager. Another double winner of S&Co's Scratch Night competitions, Tony's now looking to move forward with S&Co by helping us to expand our reach through social media.
HOLLY PATON - PUBLIC RELATIONS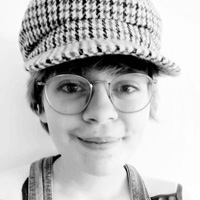 Based in Surrey, Holly is a smiley, bubbly and creative empath who loves writing, composing songs at the piano, taking photographs, creating digital art and binge-watching TV dramas (who doesn't ?). A talented linguist, she studied in France and Belgium, graduating with a BA in French Studies and an MA in Linguistics and Literary Studies. Since then, she's been working towards her dream of developing her own films, and came up with some great scripted scenes when she attended S&Co's 'Creating Credible Characters' workshop in 2020. In particular, Holly convinced us that she was right for this role when she said she'd enjoy researching scriptwriting groups to tell them about our Scriptwriters & Co International Festival in 2022. She also says she's 'excited to be part of the S&Co team and really lucky to get to work with such lovely, talented and fun people'! (Really, SHE said it - it's a cut and paste job, we promise)!
The subheading speaks for itself - please check out their biogs and links! They're all for hire - please email if you're interested or want to audition.