S&Co Actors
WHO'S IN OUR TALENTED COMPANY?
WE'RE ALL FOR HIRE!
S&Co Actors comprises multi-talented performers. If you'd like to audition, see below. And if you're interested in working with any of our actors, please let us know!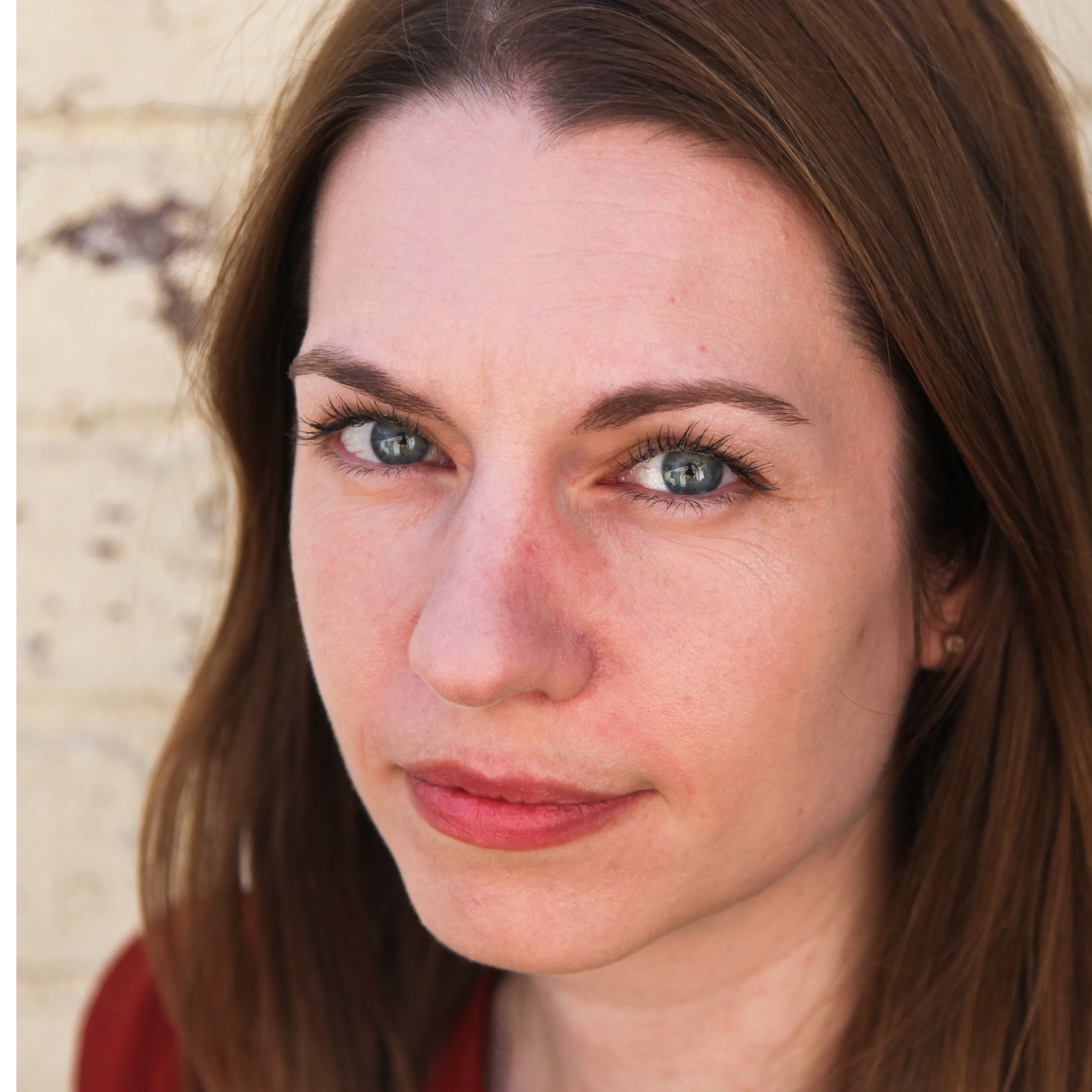 ROSIE CLOSS Bristol-based actor Rosie joined Scriptwriters & Co in the summer of 2020, and immediately established a reputation for delivering outstanding performances. Most of her acting has been on stage, including a 2019 tour of the South West of the UK in The Ebbing Hour by David Martin, and in 2018 she appeared at Bristol's Tobacco Factory as the eponymous lead in Anne Boleyn by Howard Brenton. She recently completed a year of training with the Bristol Acting Academy, and is looking forward to gaining more film experience when COVID-19 allows it. In her spare time she commissions drug and alcohol treatment, and loves strength training, films and reading.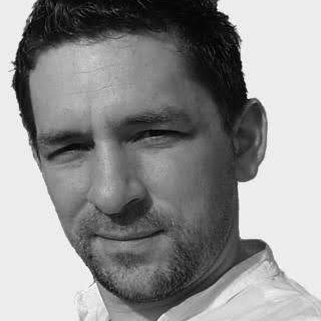 MATT NATION, actor and director, helped run Bath University Student Theatre whilst studying for a biology degree, and found it far more enjoyable than science. Several Edinburgh Fringe shows later he was, said the Evening News, 'Destined to go far'. Since then, he's gone to Bath. Concentrating on community theatre and film, Matt took his production of Romeo and Juliet to Dubai, narrowly avoiding an arrest for lewd behaviour in public, which fits the play's theme. He's played Hamlet twice (got the hang of it second time) and is a trustee of the Rondo Theatre. A career highlight was being the Face of Wales in an EU-sponsored series of ads. Matt revelled in filming before the project was quietly shelved. The rumour that his face was partly to blames still haunts him. He's overjoyed (his words, not ours!) to be flexing his theatrical muscles for S&Co.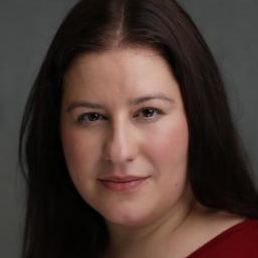 LAURA CORRADI graduated from the Liverpool Institute for Performing Arts and has gained an MA in Musical Theatre from LJMU; The Lynda La Plante Prize Fund for Outstanding Practice; a GoGlobal Scholarship; a GSMD ELQ Scholarship; and a PG Cert in Performance Teaching! Credits include Closer Than Ever (Royal Court Liverpool), Dry Rot (UK Tour), Danny The Champion of the World (Brewery Arts Centre), A Handful of Songs (Leicester Square Theatre), Side By Side By Sondheim (Bristol Hippodrome), Photo Me (Riverside Studios), the 2013 Olivier Awards, Ain't Misbehavin' (UK Tour/Cast Album), Home (Theatro Technis), Moonriver (BBC Radio) and The Flint Street Nativity Play (Liverpool Playhouse). Laura is Artistic Director of the Handful of Keys.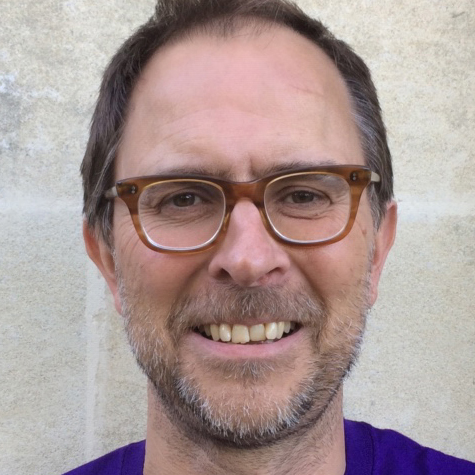 AL BRUNKER is a versatile actor and writer from Bradford-on-Avon in Wiltshire, and a huge asset to the company. He nearly trained at the Guildford School of Acting... but didn't. Instead, he became a lawyer, though still managed to pursue his love of acting, and has regularly performed in community theatre productions over the last twenty years. He's also written a number of stage and radio plays, and we were delighted that two of his screenplays were chosen as S&Co Scratch Night winners.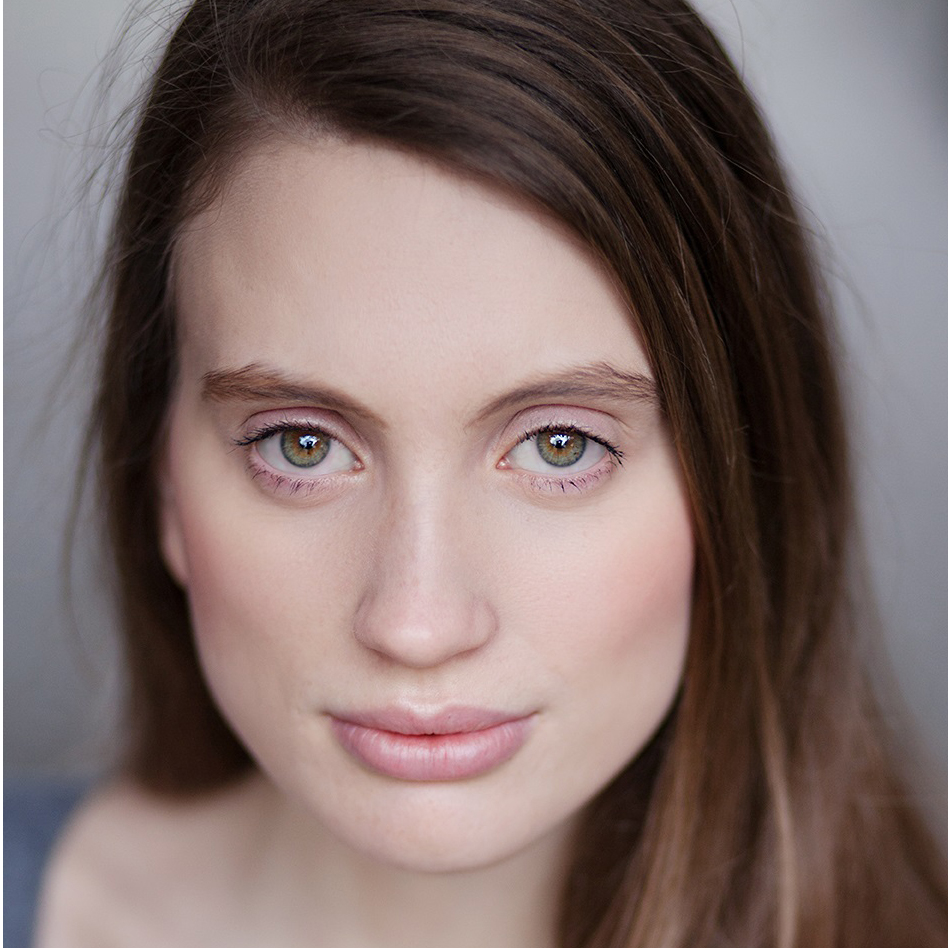 LILY MARYON is an award-winning actor/writer from Bristol, UK, and a graduate of Rose Bruford College of Theatre & Performance. She was voted Best Actress at several film festivals for her portrayal of Hannah More in a feature of the same name. Other film credits include Is that all there is? (Jury's choice Best Film at Brighton Rocks Film Festival 2020) and Starter Homes. Her monologue, The Sea is Orange, is on YouTube, and she's currently developing a one-woman play, The Butcher Bird. Other writing credits include sketches for the 'Environmenstrual Festival' at London City Hall with her theatre company, Twisted Hares. Lily's currently also a writer/actor in an online Digital Arts project, Neurospectular. She's excited to be part of Scriptwriters & Co, and loves reading scripts from all over the world.
MICHAEL BRAND has a BA in Acting Studies from the Arden School of Theatre. A trained scriptwriter, director and actor, he jumped into movies! With a grant from The Princes Trust, he set up a film company, wrote and directed his first feature, Darkly Tripped, and has never looked back. Moving between roles and film companies, Mike has had two pieces performed at S&Co Scratch Nights, and has written short films and features. His latest, The List, was shot entirely by him. In addition, he's penned and directed stage plays, worked in radio, tried motion capture performance training and videogame voiceover work, written books (under a pseudonym) and won awards at a festival or two! Michael says he's ecstatic to be a part of the S&Co team, as he loves the passion and togetherness that has made him feel so at home here. Aaaw.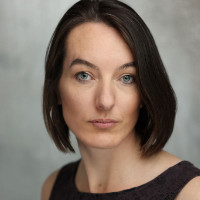 REBECCA PARR lives near Bristol, and graduated with an Acting BA from Bath Spa University. She has a home voiceover studio, UK and Irish passports and has acted in numerous short films, feature films, and stage productions in China, New Zealand, the UK and Europe. Most notable credits are as the narrator in Series 1 and 2 of Orangutan Jungle School, broadcast on More4 and internationally, and the voice of recurring villain Princess Levira in Power Rangers. TV credits include Julie Caulder in Shortland Street, and feature films include Not For Children, where she played CIA Analyst Manson. Rebecca's hobbies include travel, languages, reading, dancing and conversations. She loves to meet and work with new people and is available for work on screen, stage or in corporate roleplay.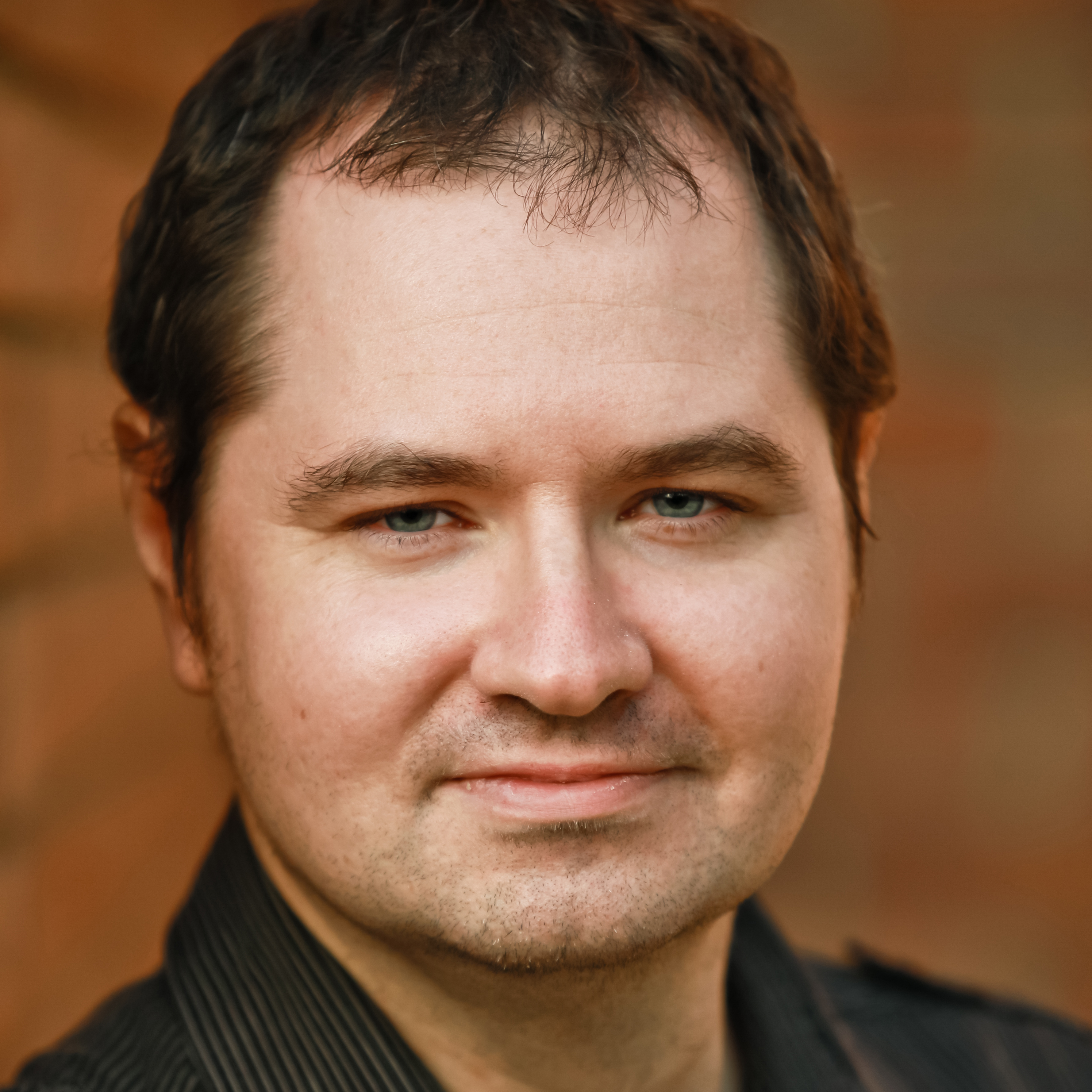 DAVID COLE has stage credits that include Loveplay, The Last Days of Judas Iscariot, The Cocktail Hour, The Hound of the Baskervilles, The Canterville Ghost and a tour with the English National Ballet's production of Romeo & Juliet (in a non-dancing role, he emphasises). He studied on the Bristol Old Vic Theatre School's Bristol Acting Academy stage and screen courses, and says he's delighted to have the opportunity to experience a wealth of new writing as part of Scriptwriters & Co. Based between Bristol and Bath, David enjoys reading, writing and history and loves science fiction.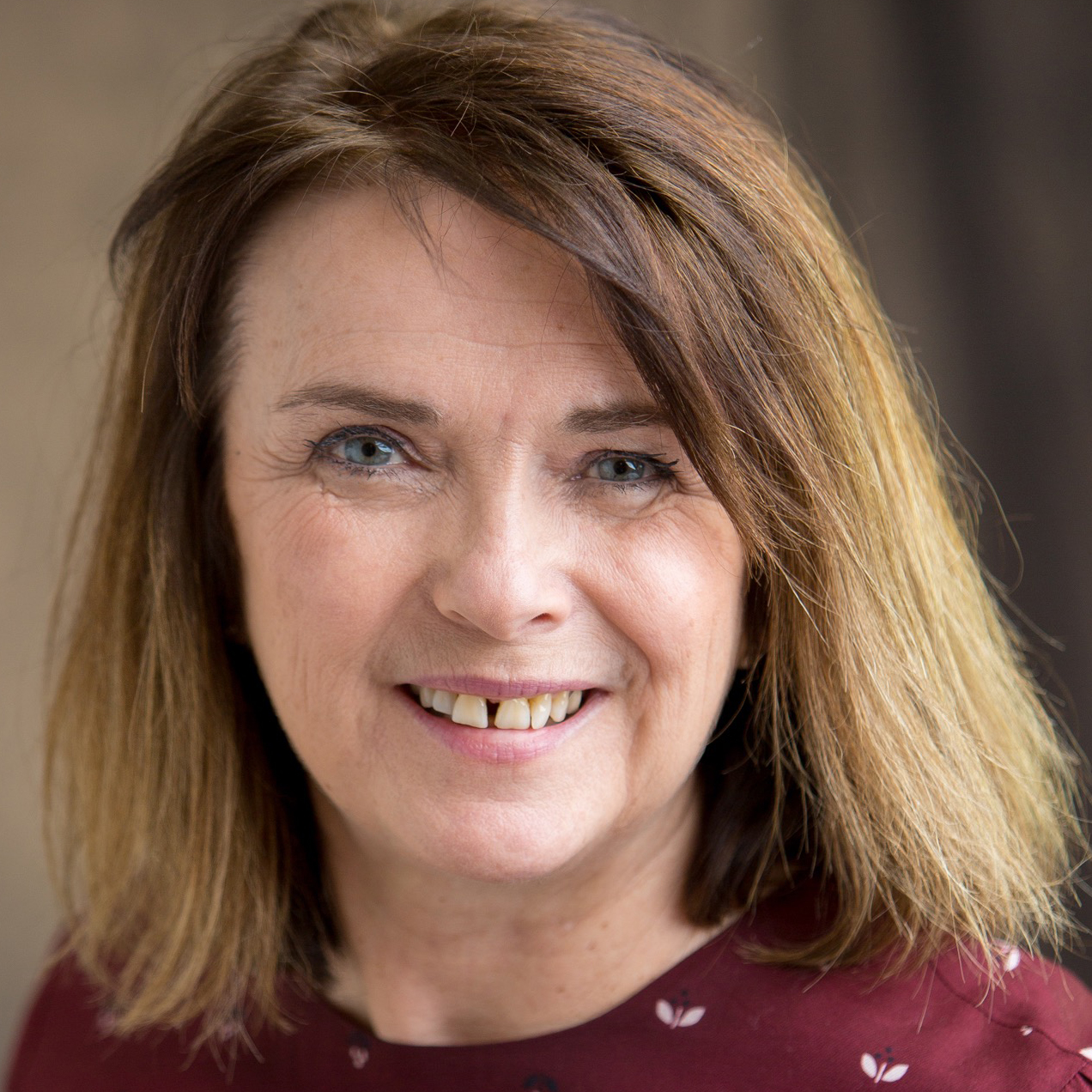 JACQS GRAHAM very much enjoys reading new writing. Her thespian experience includes pantomime and musical theatre, and she's appeared in award-winning performances as Jackie in My Mother Said I Never Should and Kate Keller in Arthur Miller's All My Sons, with The Kelvin Players. Other unforgettable roles include Eliza Doolittle in Pygmalion and Arkadina in The Seagull, and she recently played an actress with burlesque ambitions in Jumpy, for T-Worx Productions. Jacqs has directed several fringe productions, two at The Edinburgh Fringe Festival, and two South West tours, as well as Calendar Girls, in which she also played leading lady, Chris (Miss October)! She's particularly proud of her award-winning production of Anne Boleyn at the Tobacco Factory.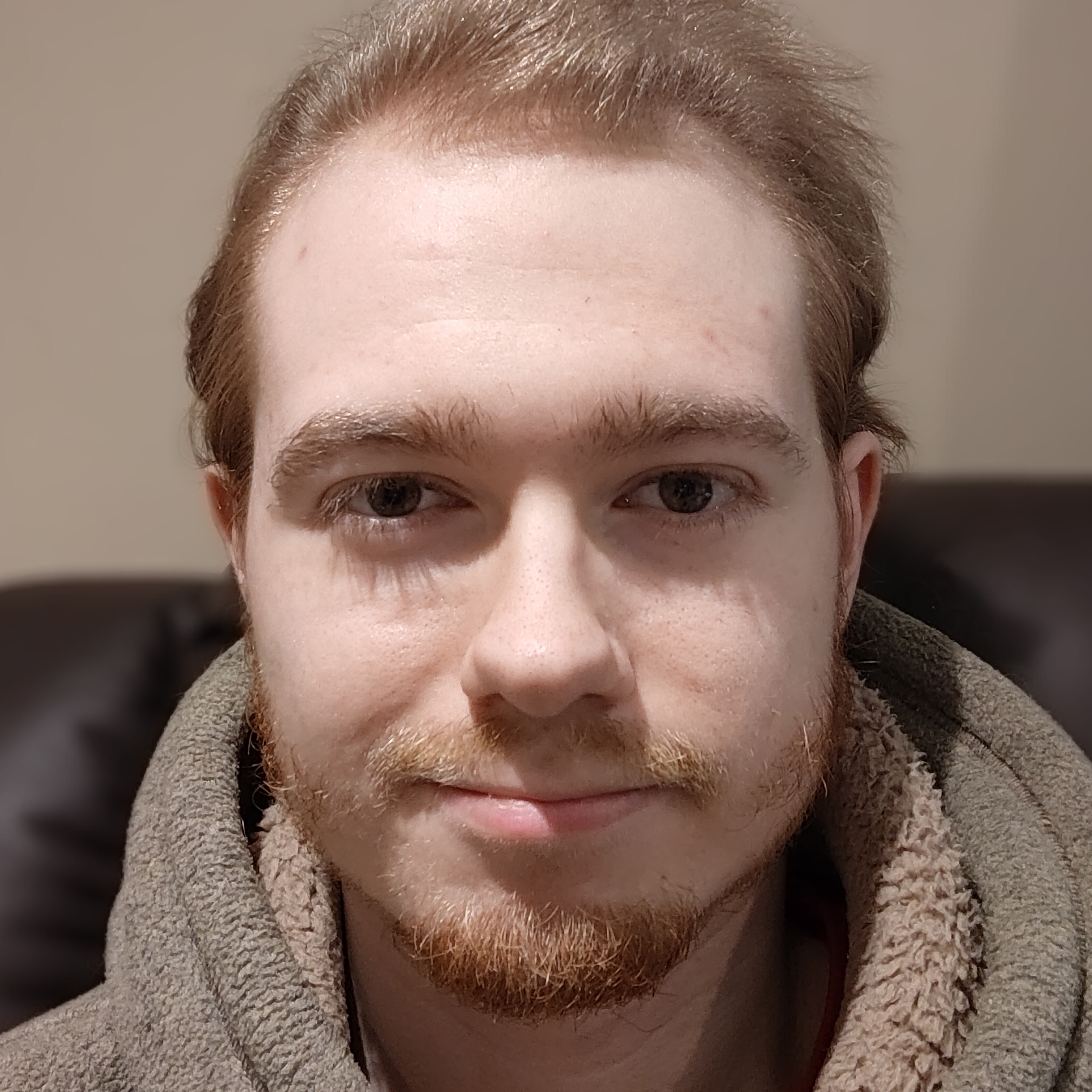 ALEX STABLER A writer, spoken word poet and actor, Alex revels in experimenting and trying new things, always aiming to showcase important issues, and represent those who are often unseen in media throughout their work. They graduated from Bath Spa University in 2019 with a BA in Creative Writing and then completed an MA in Scriptwriting. As both a writer and actor, Alex very much enjoys the chance to read and perform new work for Scriptwriters & Co, seeing it as an opportunity to hone acting skills, stop procrastinating... and get on with their own scriptwriting!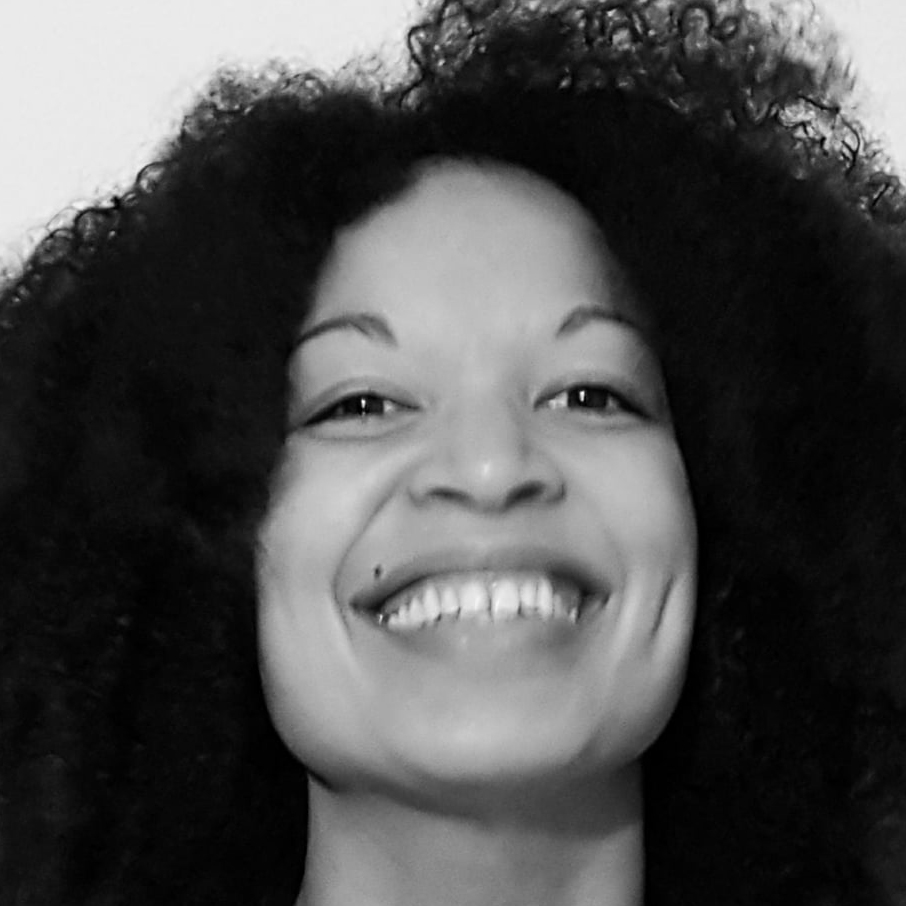 JOHANNA THEA (pronounced Yohanna!) is an actor, author, model and MSc student. She speaks with an Irish lilt and was nominated for best actress by Screennation for her role in web series Resolve. She's worked worldwide, performing at an LA festival with The Wind Cries and at the Leicester Square premiere of Red Rage. Films include Can't Kill This and supporting roles in movies When Next Possible Take a U-Turn and Struggle, plus the ITV series Finding Alice. Johanna enjoys yoga, meditating, chats, hiking and reading, and helps to support vulnerable adults. Addicted to Reese Witherspoon, Viola Davis, Naomie Harris and Angelina Jolie, she practises their techniques. For Johanna, acting isn't a choice, but a gift that offers challenges, rewards, joy and catharsis.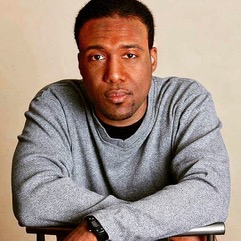 RYAN SETT is a Brooklyn/New York-born actor, singer and writer, and a graduate of MTC (Marshall's Thespian Collective), where he studied Intensive Acting and Musical Theatre. Amongst other credits, he has played off-Broadway as Dad/Theodore in the long-running Black Angels over Tuskegee by Layon Gray, and he'll make his NY Summerfest debut in The Reunion by J. Marshall Evans when live theatre makes a return. He says he wants everyone to stay blessed and safe in these unprecedented times. Right back at you, Ryan!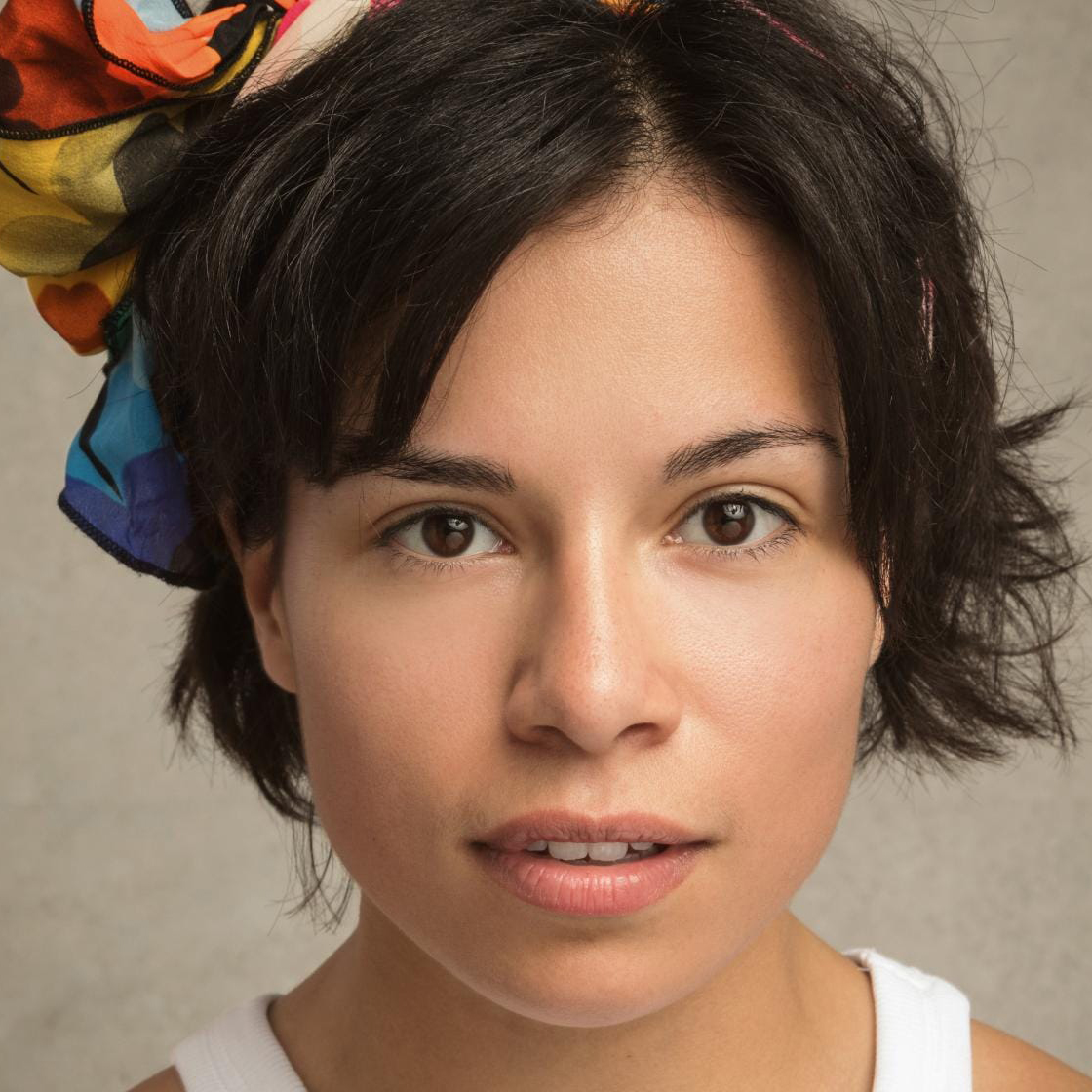 RHIANNON SKERRITT is a highly skilled performer who graduated from East 15 Acting School. She's utilised her physical strengths in roller skating, wire work, gymnastics and sword fighting to secure roles on stage and screen, so acting for Scriptwriters & Co is a walk in the park. She recently starred in the Netflix & Secret Cinema production of Stranger Things, and was also the show's flight captain. In May 2020, Rhiannon acted in a professional, recorded table read of Suzanna Cardash's screenplay, Voyeuse, as part of the London Screenwriters' Festival. Suzanna immediately invited her to join S&Co Actors, and we're delighted to have her in the company.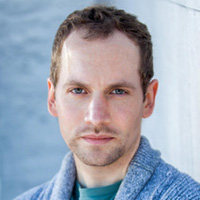 DAVID BECK is the writer, producer, actor and composer of award-winning film For Francis (Cannes; Athens International Film; Video Film Festival), and directed Backup Plan (Cinequest; Out on Film Atlanta). His works have been screened worldwide, and he created Streamy-nominated web series Spring Street and film company The Great Griffon, Inc., which tells tales of the underdog. David has worked with actors Brian Cox, Randy Graff and director Jack Hofsiss. An advocate for LGBTQ+ equality, his work's been heralded in The New York Times, Time Out, NY Post, HuffPost and Indie Wire, and quoted in the New York Daily News, Metro Weekly in Washington, DC, and Pink News in the UK.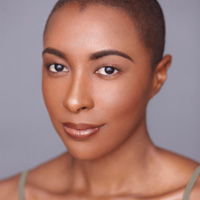 CANDICE CLARKE is an actor, singer and writer from Brooklyn, NY. She graduated from Hunter College with a BA in Sociology and Creative Writing, and studied musical theatre at Stella Adler Studio of Acting. In 2019, Candice became a member of The New Circle Theatre Company in Manhattan and appeared in a few short films, and off-off Broadway productions. She's excited to be part of Scriptwriters & Co, and sees every script as an opportunity to grow and discover new things about herself as an actor. No role's too big or too small in her eyes, as long as she can bring an authentic performance to the audience.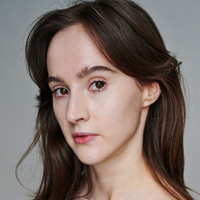 HOLLY BODIMEADE began her career as a child actress at the Theatre Royal Bath, in BBC Radio 4 Plays and playing leads in two dramas for CBBC. She went on to perform at the Edinburgh Fringe with Fourth Monkey Actor Training Company, and has appeared in programmes such as Casualty, Father Brown and most recently scampering around the woods playing a fawn in Cursed for Netflix! Holly is an activist involved in local climate justice groups and loves stand-up comedy and speaking Mandarin (??!). Any minutes remaining in the week are spent furthering her acting technique by training online and attending group and private classes in Los Angeles from the comfort of her own bedroom, albeit in the middle of the night, UK-time!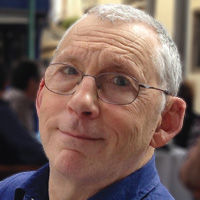 PHILIP SHERLOCK is an actor and writer. He works mostly in radio, where his roles have ranged from Scrooge's nephew Fred in A Christmas Carol to Mr Tumnus (a faun), in The Lion, The Witch And The Wardobe. Over the years, Philip's relished the extraordinary privilege of working with Hayley Atwell, David Oyelowo, Jenny Agutter, Geoffrey Palmer, Dame Joan Plowright, Brian Blessed, Wendy Craig and Sir David Suchet (and no, we're not making this up)! He was born in the USA because he wanted to be near his mother at the time, but has lived and worked in England for most of his life.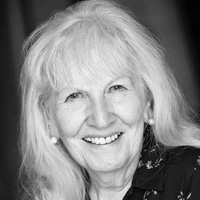 FLLOYD KENNEDY is an Australian actor, performance poet, singer-songwriter, director and coach. She took part in the British folk revival in the 60s, performed in Scotland in the 80s and 90s, and researched 'the performing voice' for her doctorate. She tours, acts and performs her songs and poems at open mics; coaches voice and acting skills at Being in Voice; and is artistic director of Thunder's Mouth Theatre , a Certified Teacher of Knight-Thompson Speechwork and an Associate Artist with ISAAC. Her songs are available on Bandcamp, Spotify etc. Flloyd says she is 'over the moon to be part of this magic ensemble of amazing artists'.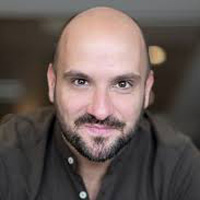 RHYS OWEN trained at The Rep College, dabbled with stand-up, but moved on after four runs of NewsRevue and a semi-finalist place in New Comedian of The Year. An immersive performer in Secret Cinema productions, he was in Dr. Strangelove, Roger Rabbit and Back to The Future, was an original Maze Master at The Crystal Maze and co-directed it in Manchester. Rhys is passionate about musical theatre, and he's played Patsy in the UK & International Tour of Spamalot; Tom Collins in Rent at The Old Rep in Birmingham; and Pop in We Will Rock You. Frustratingly, his West End debut in Only Fools and Horses: The Musical was scheduled for March 2020. Bad timing! He's recently fallen in love with writing all over again, and looks forward to new challenges with S&Co.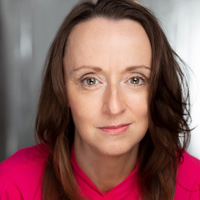 ELIZABETH HAMMOND is based in London and Manchester. Her recent theatre, audio and screen roles have included Mrs Hoon in the national tour of Heartbeat, Angie in The Plough for Burn Bright Theatre, Alex in A Little Hungover, produced by Stornaway Productions, and a police officer in BAFTA-nominated Dodgy Dave, directed by Charlotte Regan. Other roles have included astronaut Rose in the film Red Light by DX Torres VFX, and miscellaneous character voices in 'Thomas Paine' for Audio Ballards. She's just been cast in Birchall's Pints, to be shot in 2021 for Amazon Prime. Liz also produces and appears in her own work, and co-produces with Sticky Floor Productions, a female lead production company.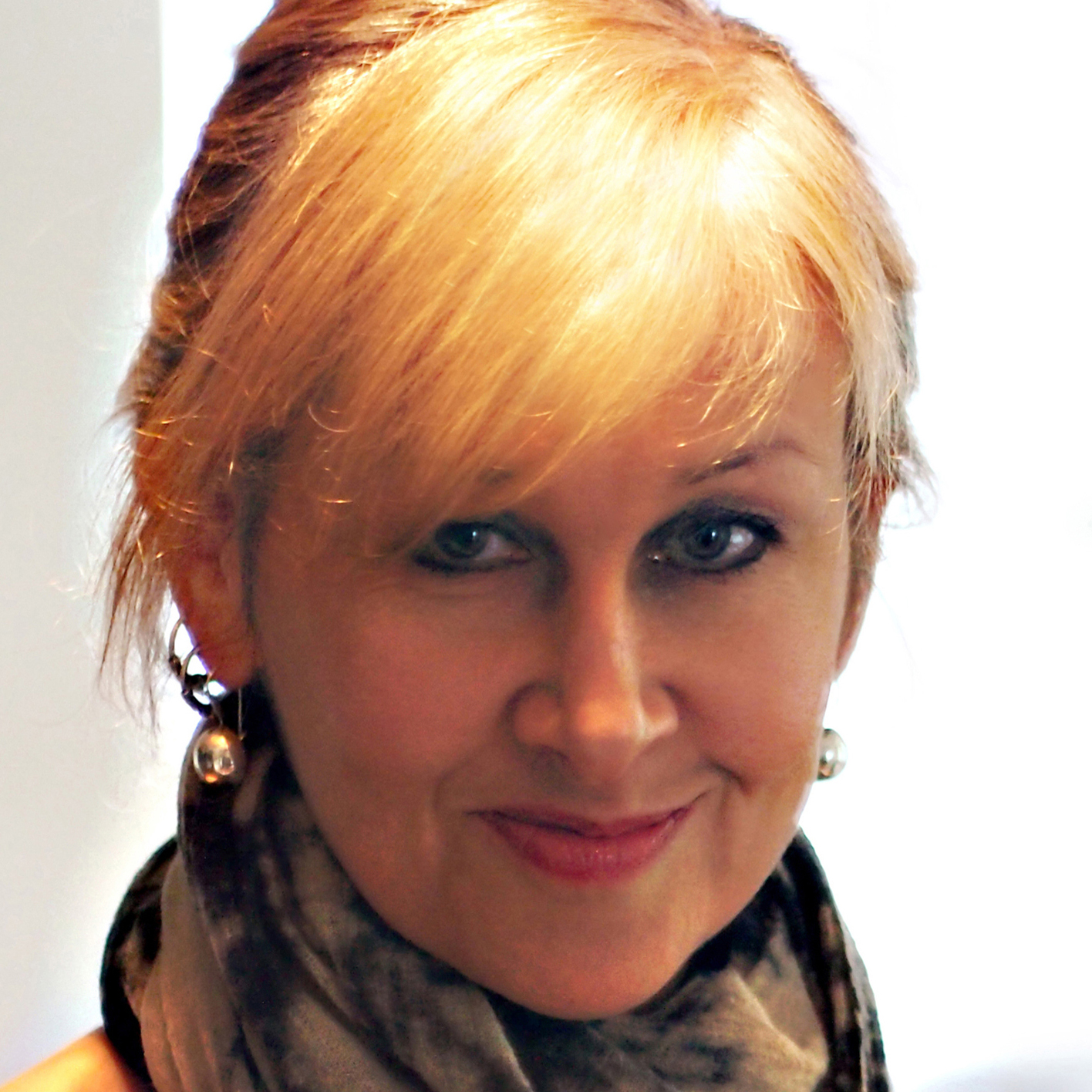 SUZANNA CARDASH Oh, not her again...
Would YOU like to join S&Co Actors?
Then find out how to audition!